Port of Nhava Sheva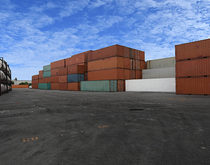 Authorities are working toward a "hub-and-spoke system" for domestic cargo distribution through private participation.

The government of India has set the date by which all major, or public, ports should have in automated gate technologies.
In another big-ticket reform initiative, India's union cabinet on Wednesday approved new legislation meant to transform major, or public, ports into independent companies.